Distance isn't going to keep us from serving up some of the best speakers at Applied Net 2020. Hear best practices, tips and tricks from industry luminaries, innovators, Applied executives and your peers on how to overcome challenges and succeed in the digital future.
Read More

Taylor Rhodes

CEO

Applied Systems

Read More

Brian Langerman

CEO

Applied Client Network

Read More

Michael Howe

EVP of Product Development

Applied Systems

Read More

Kris Hackney

EVP of Customer Experience

Applied Systems

Read More

Rich Belanger

Executive Vice President of Product Development

Applied Systems

Read More

Christine Horne

Applied Client Network Chair

Bankers Insurance, LLC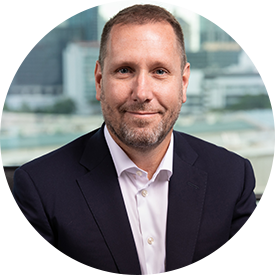 Taylor Rhodes will discuss his vision for growing the digital ecosystem of insurance to create unprecedented opportunities for our customers to generate greater operational efficiencies and drive growth through new products, services and customer experience in the digital future of insurance.
Rhodes will announce the recipients of the 2020 Pinnacle Award, the highest customer honor at Applied Systems, and present the 2020 Applied Circle of Excellence awards, recognizing Applied Systems' top employees.
Taylor Rhodes leads Team Applied and is responsible for the company's overall strategy and operational execution. Rhodes joined Applied in 2019 after serving as chief executive officer of SMS Assist, the leading cloud-based software platform for multi-site property management. Previously, he was CEO of Rackspace, where he led the Company's growth from a cloud pioneer to an industry leader with more than two billion dollars in revenue, while establishing the company as a mainstay on the Fortune 100 Best Companies to Work For®. Prior to Rackspace, he served as a leader in enterprise, financial and corporate strategy roles at Electronic Data Systems Corporation. Mr. Rhodes is a former United States Marine Corps infantry officer and holds a MBA from the University of North Carolina at Chapel Hill. He serves on the board of directors for Applied, Zenoss and Liquid Web, LLC.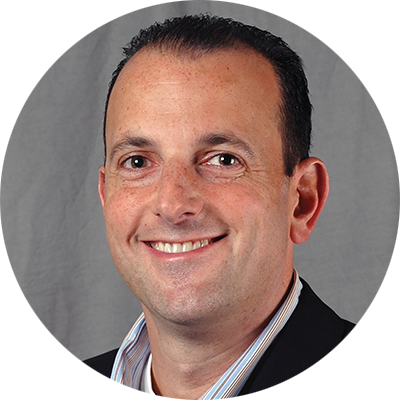 Brian Langerman will share his perspective and insights on how Applied Client Network is an essential resource for Applied users to make the most of their technology investment.
Brian Langerman is responsible for the strategic direction of the organization. Langerman has more than 18 years of technology industry experience, including global marketing, product management and business development. Prior to joining Applied Client Network as CEO, Langerman worked at Motorola Solutions for 15 years, most recently as a senior executive in Motorola Solutions' Global Services Organization.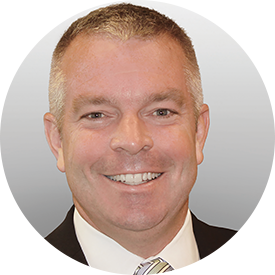 Michael Howe will discuss a wide range of product innovation from Applied and how those solutions enable you to capitalize on the increasing pace of technological change and emerge as a stronger and more competitive business in the years ahead.
Michael Howe is responsible for the strategic direction of the Applied product portfolio. Howe joined Applied in 2013 with more than 20 years of experience in enterprise software. He formerly served as Senior Vice President of Marketing and Product Management at Aptean, a global provider of industry-focused enterprise software. Prior to Aptean, Howe held senior executive management positions at SAP and other leading software companies. Howe began his career as a software engineer at Great-West Life Assurance, where he was responsible for developing custom-built Oracle applications. He holds a bachelor's degree in Computer Science from the University of Colorado Boulder, and a master's in Business Administration from Harvard Business School.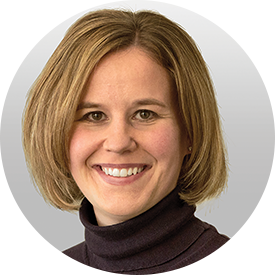 Kris Hackney will discuss the Applied customer experience, including Applied's investments in people, process and technology, and what it means to your business to ensure you gain the most value from your Applied software during your digital transformation.
Kristin Hackney is responsible for Applied's customer delivery strategy and operational execution for the Company's Professional Services, Support and Cloud-based solutions. She is the former vice president of Worldwide Enterprise Solutions & Services for Chicago-based SPSS Inc., a leading global provider of predictive analytics software and solutions, now part of IBM. Hackney drove the strategic transformation of SPSS from a tools/technology-focused vendor to a respected provider of enterprise solutions, building and leading the company's global predictive analytics solutions business. In a previous role at SPSS, Hackney served as vice president of Worldwide Education Services. She holds a bachelor's degree from Hamline University in St. Paul, Minn.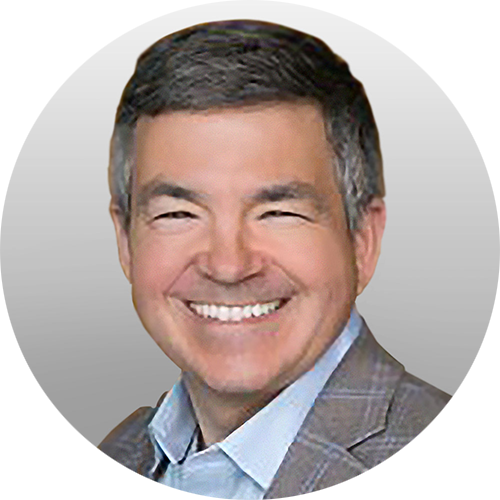 Rich Belanger
Executive Vice President of Product Development
Applied Systems
Rich Belanger will talk through Applied's digital strategy and the transformation of our underlying technology.
Rich Belanger leads the Product Development and Quality Assurance teams for Applied Systems. Previously, Rich led ProQuest, a global SaaS company with over 100 million users, through a complex migration to a modern cloud architecture and deployed world-class software development processes. As a result of his leadership, ProQuest achieved significant improvements in performance and reliability, as well as meaningful improvements in the speed and quality of new product development. Rich also held prior leadership roles at Target Software and Forrester Research.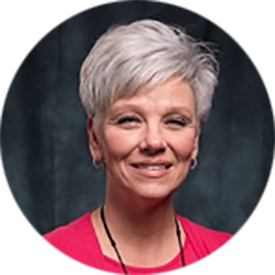 Christine Horne will recognize the outstanding contributions to the Applied Client Network community and insurance industry during this annual awards presentation.
Christine has almost 20 years of experience in the insurance industry. She is an active member of the management team in an agency with 250+ employees and leads a department dedicated to system support and data integrity. Christine has been a positive influence on the Applied Client Network for many years where she has contributed as a leader in both Chapters and Committees, helped to create and present educational sessions for several Applied Net conferences, and has been a keynote speaker at Applied Net. She has experience working with Applied Systems by participating in focus groups, sprint reviews, and various other task groups on most of the Applied suite of products. She is active in AUGIE, IVANS Agents Advisory Board, ACT and has served on several carrier agent councils.
What Past Attendees Have to Say
I really enjoyed listening to the speakers and the instructors had so much information to share.
Lynn Davidson
Mgr. Customer Experience
Kootenay Insurance Services Ltd
Tied Up at a Specific Time?
No sweat – register to access all of the content on-demand at your convenience.